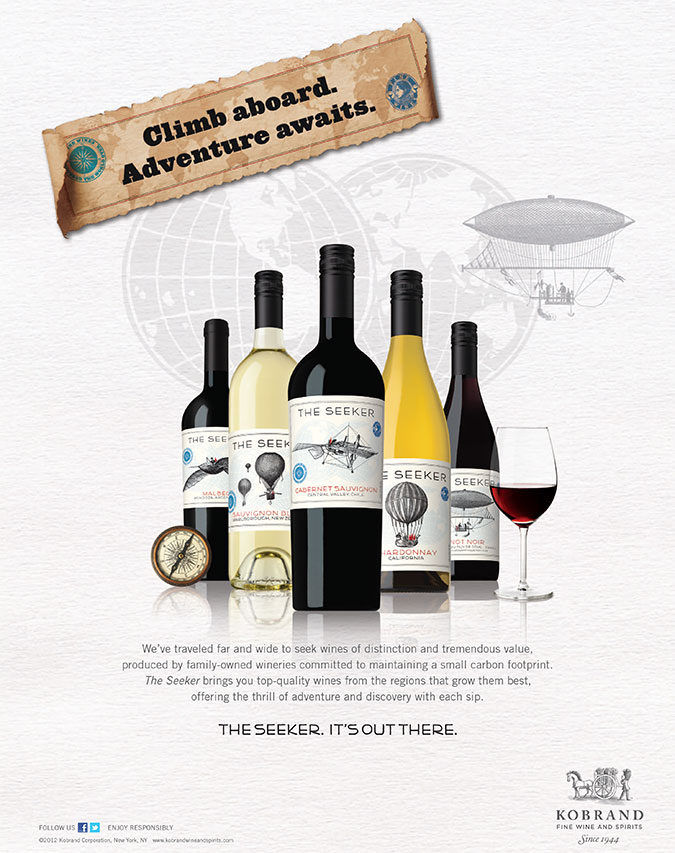 The Seeker. It's out there.
In addition to liking wine and drinking wine, I've written about wine, both editorially and for corporate copy. KoBrand hired me to do this ad copy for Wine Spectator.
Climb Aboard. Adventure Awaits.
We've traveled far and wide to seek wines of distinction and tremendous value, produced by family-owned wineries committed to maintaining a small carbon footprint. The Seeker brings you top quality wines from the regions that grow them best, offering the thrill of adventure and discover with each sip.
The Seeker. It's out there.