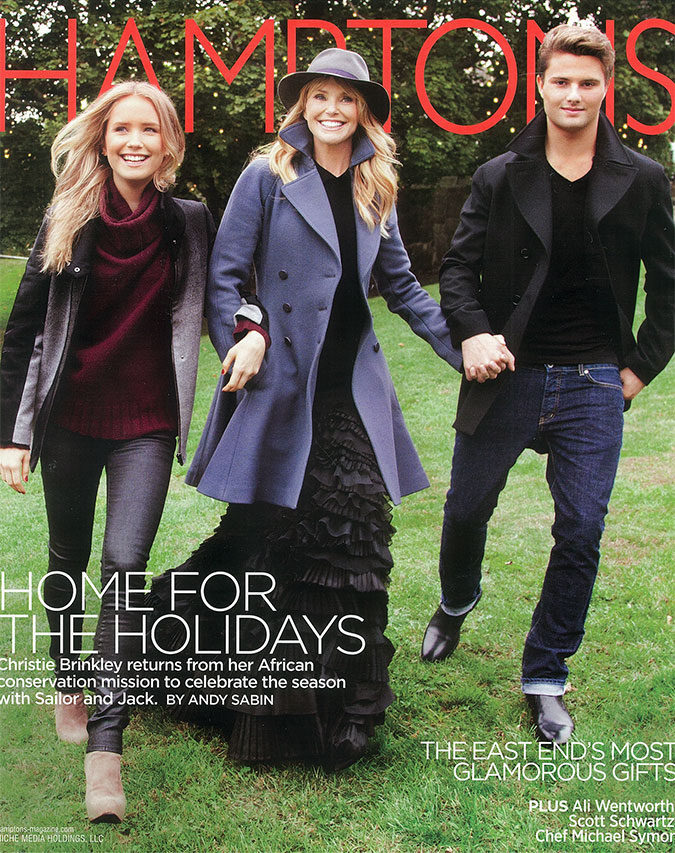 Hamptons Magazine
The Montauk Mule, made with fresh ginger, is a mainstay on the Topping Rose cocktail menu
At Tom Colicchio's Topping Rose House, food and beverage craftsmen follow the philosophy that great farm-to-table ingredients make great food. This fall, the staff is not letting cold weather and limited garden bounty stop them from offering cocktails with seasonal mixers; the current drink menu features several cocktails made with farm-fresh fare both from the garden on site, as well as from other local farms.
The flagship cocktail for these colder months is the Beetarita, a deep purple twist on the classic margarita, using tequila, juiced beets, jalapeño agave nectar, and lime juice in a glass rimmed with dehydrated beet pulp and salt. "The beet has been the hardest vegetable to get into the drink," says Jessica Koenig, who handles crafting the drink menu at Topping Rose House. It took some trial and error to find the perfect recipe, a challenge heightened by the occasional bitterness of the season's available bounty. Before landing on the red beet, she juiced several types of the root vegetable, including candy-striped and yellow beets, to find the right balance. "Red beets really gave the most potent flavor and the best color."
Like the Beetarita, the Montauk Mule, made with fresh ginger, will be a mainstay on this season's list, while other cocktails will change daily or weekly, depending on the weather and what comes out of the garden each day. Fresh herbs like lemon thyme and local apples will, like the beet, take center stage in most of the offerings. "If it grows together, it goes together," says Koenig of Topping Rose's philosophy on pairing food with cocktails as well as wine, meaning regional ingredients on the plate pair well with regional ingredients in the glass.
Gone from those glasses are the refreshing, lighter summer drinks, replaced by the harvest haul and darker, belly-warming spirits like bourbon, whiskey, and dark rums. On Koenig's current radar? Carrots. "Oh, I'll get there," she says, noting that in her mixology book, no vegetable would prove too daunting or unpalatable to put in a glass. 1 Bridgehampton-Sag Harbor Tpk., Bridgehampton, 537-0870