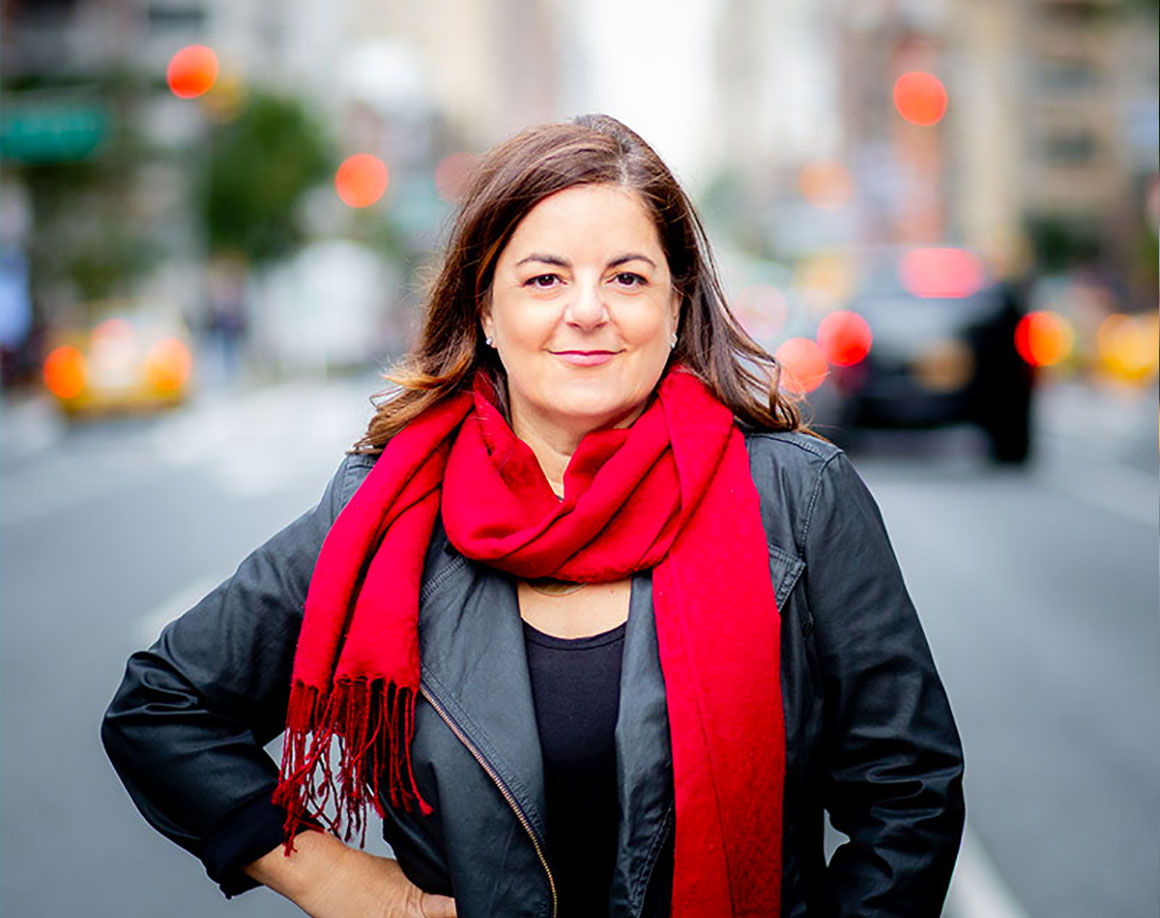 New York Times Bestselling Celebrity Ghostwriter
Award-Winning Journalist
Emmy-Nominated Reality Show Creator and Executive Producer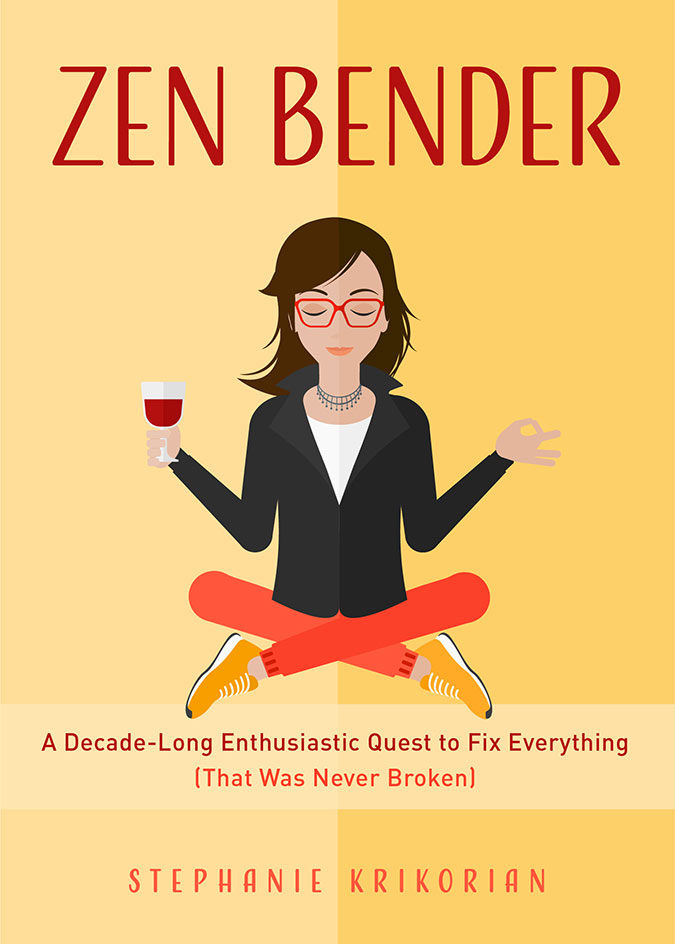 Zen Bender
While I have collaborated on many books with various authors, my first book (written only by me!), Zen Bender: A Decade-Long Enthusiastic Quest to Fix Everything (That Was Never Broken), is a humorous look at my slide from self-help ghostwriter to heavy self-help user, and the big epiphany that followed my decade on the self-help circuit. Who knew wellness could be an occupational hazard?
Amazon
Barnes and Noble
Indie Bound
News Junkie and Information Seeker
Call me nosy, but I love to ask questions and hear people's stories. I love telling a good story too. As a journalist, I am in awe of the process of going into someone's home or place of business, asking them questions, and having them share their personal and professional experiences with me. I spent two decades working in newsrooms—mostly as a field producer, but also as an editor, executive producer, and as a foreign bureau chief in London. I've interviewed or been part of a crew that has interviewed CEOs and regular people, and everyone from Fidel Castro to Dennis Rodman to American Idol winners. I covered a couple of Olympics, some natural disasters, political elections, pop culture, and Wall Street, chasing newsmakers around the globe. For work (and fun), I've flown more than 650,000 miles and have visited six of seven continents.
An Accidental Second Career
In 2007, I was seeing a nutritionist. She told me I could either eat my dinner or drink my dinner, but I couldn't do both. She had a lot of wacky motivational lines. When I suggested she write a book she said she didn't know how. I trotted on down to Barnes and Noble and bought a book on how to write a non-fiction book proposal, we teamed up, and a second career was accidentally born. I've since worked as a writer or editor for doctors, actresses, a supermodel, a former U.S. Governor, news anchors, and various health and fitness experts. Twenty-plus books later (including one New York Times bestseller), I collaborate, edit, and ghost write other people's books and book proposals. Occasionally, I'm called in to book doctor a project already in progress. People share their stories and their life's body of work with me. And I take that job, handling the details of their lives and getting their book out of their head and onto the page, seriously. I can write, sure, but my real skill is in my question asking and my ability to package a book like I packaged a TV news segment.
The World Really is Your Oyster
When I stopped reporting to an office on a daily basis to launch my business, I suddenly discovered there were tons of professional and personal opportunities out there, and also unique ways to shape my life. An endless number of things to do. I figured out how to split my time between the Hamptons, New York City, and Los Angeles. I started taking classes at the UCLA Extension Writer's Program and have since written two pilots. I took a writing workshop at a famed author's home and completed a mystery and I take classes at the Upright Citizen's Brigade. I travel, paddle board, hang out on the beach past sunset, walk miles and miles, and workout at noon (not a late sleeper, I'm caffeinated and at my desk at 6 a.m.). I practice yoga as often as I can.
Story Telling is my Widget
The term freelancer rubs me the wrong way. I run a writing and content creation business and like any entrepreneur, I have developed my own secret sauce. I'm careful about the types of projects I tackle, and I work diligently to find balance between taking on long-term books (often a two-year endeavor) and shorter-term, quicker turn around projects. But I treat all of it with the same level of passion, personal touch and care, and dedication. In addition to writing books and book proposals, I write corporate copy ranging from internal web copy, brochures, product package copy, and social media copy. Recently, after completing a book for a client, he asked me to create and launch a news and information website for him. Always up for deviating from the plan, I did it. And now I'm the editor on that on-going project. I write articles of my own as well. I've contributed to multiple publications writing personal essays, and articles on wine, pop culture, personal finance, and training and eventually crossing the New York Marathon finish line. And I'm in the middle of a big project I can't wait to share with you.
Newsrooms I've Worked In
CNBC
Global National TV
BusinessWeek TV
Wall Street Journal
Reuters
Publications I've Contributed To
O, The Oprah Magazine
Hamptons
Wall Street Journal
The Mid
Healthy Living
Bottlenotes
Publishing Houses I've Worked With
Simon & Schuster
Penguin Random House
Seal Press
Rodale
Globe Pequot Press
Various Others
Corporate Copy Clients
Regeneron
Bodhi Tree
Kobrand Wine
American Express
Luxury Brands and Not-for-Profits
Totally Unrelated Skills
Excellent Parallel Parker
Repeated Raffle Winner
Very Good at Jump Rope
Getting Schooled and Always Learning
University of Western Ontario, BA English/Drama
Syracuse University Master of Science in Television, Radio, and Film
UCLA Pilot and Screenplay Writing, Columbia, and NYU Personal Essay
Studied SEO writing, copy editing, WSET wine, and UCB Improv
Factoids
My grandfather's brother survived the Titanic.

Born and raised in Canada, I don't say "eh" anymore, but I do love a good butter tart.

I'm a student of Improv at the Upright Citizens Brigade

I have beginners luck. I created a reality show, sold it to an NBC cable entity, executive produced it and got nominated for a New York Emmy.